I've made my way all the way to the end of my 20th year of schooling without much in the way of seemingly insurmountable challenges. Sure, the post secondary life is peppered with exams (SAT, ACT, GRE), finals, applications processes, and so on, but while all of these have caused me stress in the past, none even compare to my qualifying exams of my PhD program. This past May, after a year of courses and months of studying, I tackled three days of intense examinations which included a day of two 3-hour Stats Theory exams and nearly 48 hours of a take home applied project. I went in with months of studying, waves of support from friends and family (thanks!) , 6 pages front and back of notes to use, and even a belly full of sushi. I come out… completely and utterly defeated.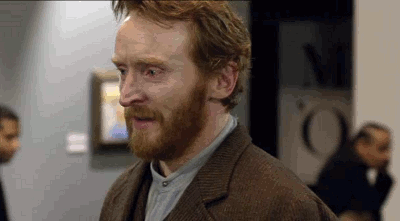 Failed like I failed to keep it together during
this episode of Dr. Who.
Going back a bit, studying leading up to these exams had pretty much become my life on top of coursework for my spring classes. The Fear and Guilt set in early and persisted throughout that time. If I was studying I was afraid of not being able to get enough exam practice and progress made in time. If I wasn't studying, I felt guilty for spending any of the available time I had on anything else. Maintaining your mental health is important during this time, but it becomes increasingly difficult when anytime you make an effort to carve out time for yourself or your relationships that Guilt is always looming. When that first day finally arrived and we had our two theory exams, I tried to pump myself up and really believe in my abilities. I'd always pulled it together before! My brain was just. not. having it. Some of the questions threw me through a loop, some were from topics from other classes that I had not reviewed, some were fairly straightforward but my scumbag brain decided to wait to remember everything relevant until right as I was turning in my exams.